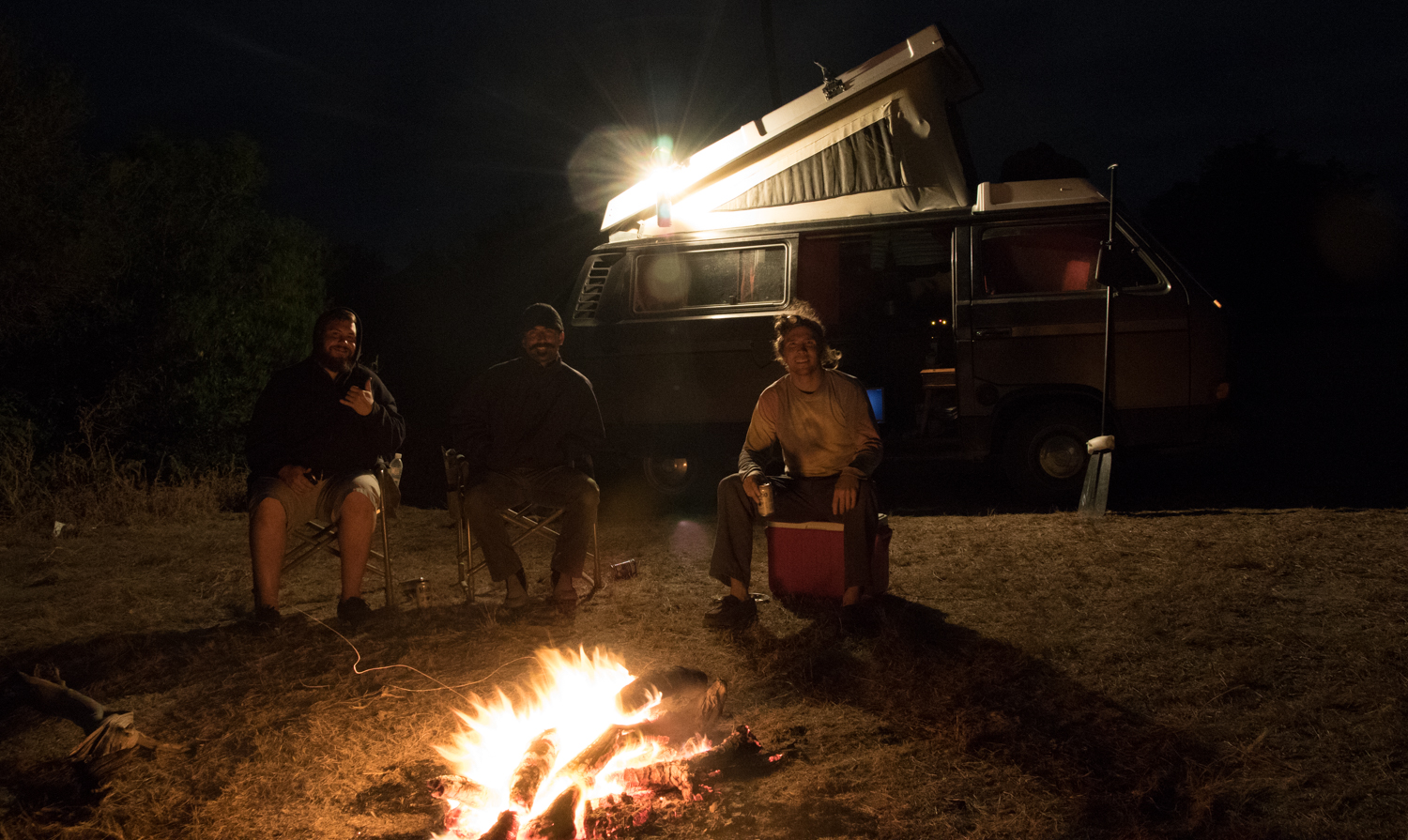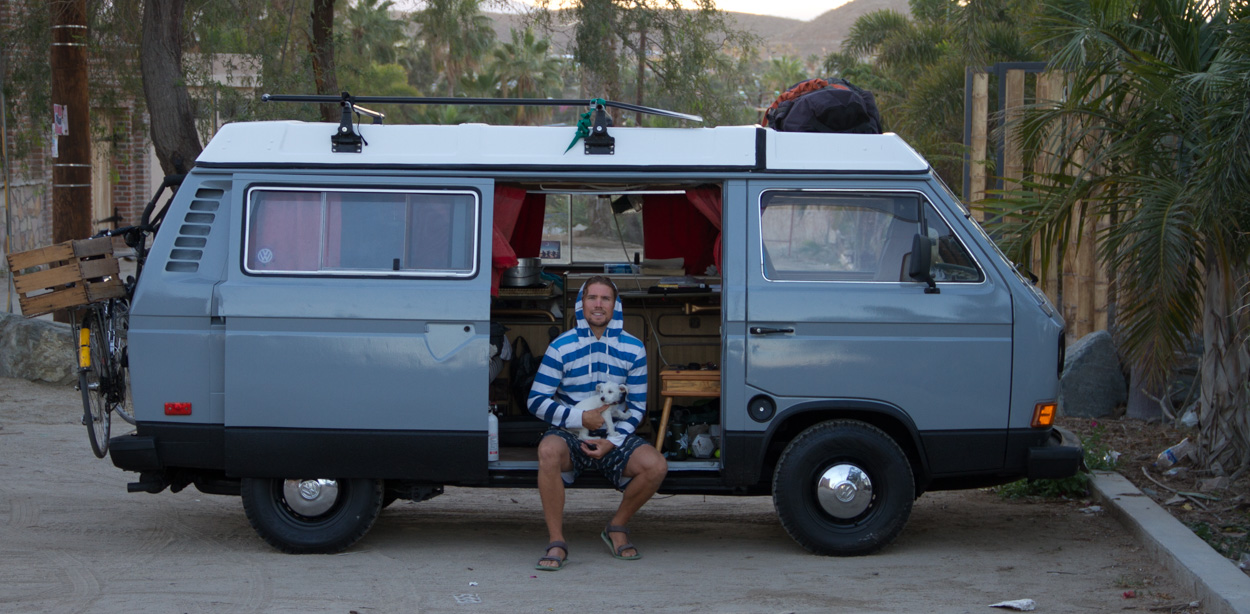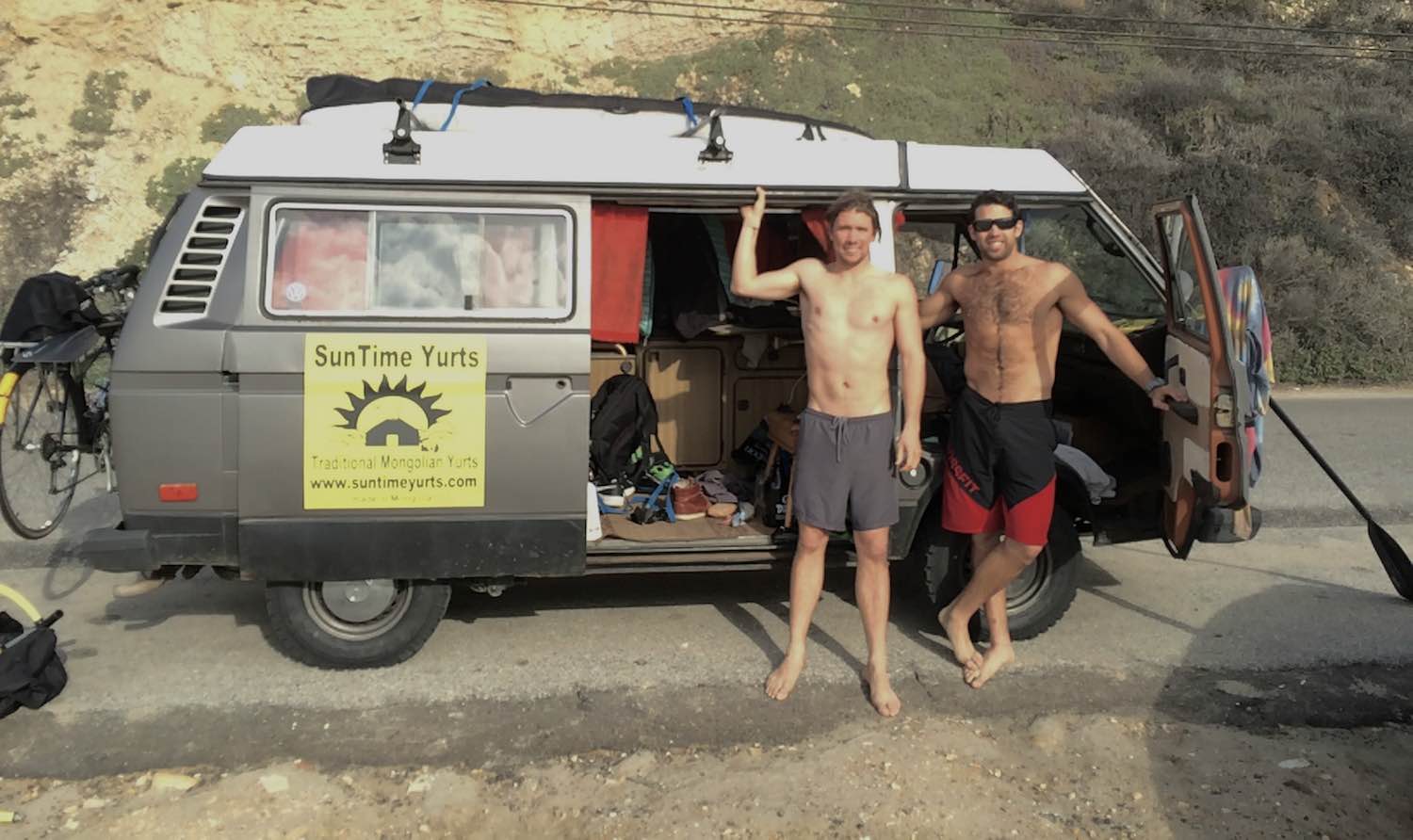 Few people create a relationship with a vehicle like the one I created with my 1980 VW Westfalia Van. I know so, because as she drove out of my driveway with a new owner at the wheel and their name on the title I began to cry like a loved one leaving us. I feel that a powerful enough emotion like that, welling up from inside of me, deserves a proper eulogy….
Her name was officially "Lady Storm Chaser", named after a deceased family dog but for the most part her working title was Van, or as the relatives called her "Love Machine". I was inspired to buy the van by other students in my Recreation major whom were already trying out van life. I bought it off a couple in Oak Harbor whom glowed with nostalgia when they would reminisce about the good times the van created for them and their young family. Without even a test drive I agreed to the sale. It had everything I needed to take on vanlife. The pop top bunk, a fold down back seat, closet storage, bench storage, a propane range, a mini refrigerator, swivel seats, led lighting, water tank, and the kitchen sink.
Within the first few hours of owning the vehicle I took it on its first adventure to a family reunion in Bend Oregon. A long 55mph haul down the I-5 to Portland and then a slow 2nd and 3rd gear climb over Hwy 20 past Mt. Hood. The day got late and I was too tired to continue. At a large pull out I set the parking brake popped the top and crawled into bed. How fucking cool! This would be my first night camped out beside the open road, home. Little did I know that this van would be a catalyst to the next 9 years of unknown adventure, break downs, sunsets, sunrises, policemen, foreign countries, remote wilderness, crazy hitch hikers, hot days, cold nights, good food, and a resounding urge to "stick it to the man".
The stories are too many, too involved and too personal to recollect in this tribute. So instead I'll do my best to articulate what the van and its years gave to me. As I 've gone through this reflection I've discovered changes in my life have either begun or ended with a trip in the van.
In the early years of vanlife I was focused on limiting my wants and providing for my needs. In these formative years of college I sought out a unique place to live and experience all my own. The first thing I wanted to do with the van was to escape the lease agreements and monthly payments for someone else's mortgage. Realizing I could be happy with just a flat surface to lay on at night, a propane stove to cook simple food and a secure place to leave a few things of value. I really didn't need a house apartment or room to sink money into. I liked the idea of having roommates and have never been keen to the idea of living fully alone. So I figured with the van I could park at a friend's driveway for a few days enjoy a few meals together, take a shower, shit in a toilet, and then move on before overstaying my welcome. I also was very itchy with the travel foot. I've always had a sense that something exciting was just about to happen, so being bogged down by a lot of furnishings, stuff or stuck in a lease would prevent me from being able to pack up and depart at the first whiff of opportunity. I also didn't have a lot in the way of entertainment and distraction in the van, this was purposeful to get me out on the town, engaged with people, and involved with community. I can't leave out the important fact that Ariahna was in and out of town and I found myself often parked outside her house but warmed beneath her sheets. These early years were very focused around the Bellingham area, finishing up with school and coast guard, and taking the van on local camping trips.
The open road. When school and the Coast Guard no longer had me tied to Bellingham there was nothing I wanted to do more then to cruise. The first opportunity to do so came in the fall of 2010. With little agenda, lots of time, and a willingness to try anything, I set off on my first road trip to California. This particular trip was a multi part adventure from hiking amongst the giant redwoods, couch surfing, staying with family in California, biking to the Grand Canyon, and then my first descent on a 21 day trip down the Colorado river. This particular road trip gave me a lot of confidence. With little resource, good family, friends, a willingness to accept adversity and struggle, and a lot of patience I could really set out and do most anything. This era of my life with the van spanned over 7 years and looking back at it through pictures, journals, and memory banks, it was an era of personal growth and worldly perspective. There are no regrets looking back and primarily the tough moments that stand out the most bringing a smile to my face.
It was a natural evolution to expand from van life into boat life. The space, needs, and thrill of adventure are all similar. If I am to write an ode to the van than it would not be complete without a nod to its water kin. The 25' mighty sailing vessel "Zotz". She was my first commissioned sailing craft co owned with my life long friend Eric. This perfectly put together fiberglass tub had a lot of charisma much like the van and together the two crafts were a perfect plot for a coming of age story. With each chapter these two penned in my and others lives there was no need to over dramatize or inflate the grandeur of the tales they told. Little did I know that this vessel would lead to a love, passion, and a part time career at sea.
A typical night out in the van looked somewhat like this. As I approached my parking place for the evening I would consider first where the sun would be setting. Ideally I would park the sliding door so that it could take advantage of its setting light. The next consideration was to make sure the van rested level. With the engine off and the parking break set I would separate the batteries to prevent running down the one designated for the motor. Next I climb over the center console towards the back and release the latch for the pop top. This moment never got old. Every time as I hunched over reaching for the latch and then rising with the top to a upright position and then pushing the roof as if doing a yogi full sun salutation I said to myself, "how cool is that." Many times though I could not pop the top as I was attempting some gorilla camping. Maybe it was on the streets, outside a bar, or in a neighborhood. Either way I wanted to be low profile. After the top was popped, I would swing out the tables, swivel around the passenger chair, and fire up or plug in the refrigerator. Sliding the door open I would assess if the awning was needed and I would take in my surroundings. At most sites I would have an accompanying fire. With a bit of cooking on the fire as well as the stove there was no reason for me not to be eating well. I didn't ever light up a smoke or joint but I did crack and enjoy an occasional beer. If others were around then there were likely many beers. In the dark I would engage an inverter turning 12v power into 120. With the 120 I plugged in my rope led light that turned the van space into a welcoming abode. Fit for eating, playing games, or continuing conversation. No space will ever feel the same as that space did. When it was finally time for bed depending on what type of luggage I was carrying I would choose to either sleep in the pop top or I would fold down the back. The back seat was more comfortable but sleeping up in the pop top was more fun.
The final years of my time with the van, began with the setting of roots in Leavenworth. I was now connected to place. The appeal of roadtrips and forest service roads has not gone away but my enthusiasm and energy for an ever changing terrain, social scene, and endless adventure has waned. I now yearn to be connected deeply to a physical and social place. The last roadtrip was a year ago for Me and Ariahna's honeymoon. A week long roadtrip through the Methow valley. We had a perfect trip- a breakdown from an electrical issue, great camping, and friends along the way. At the opening of this Summer I knew it was time to set the van back free. Having been parked in our driveway surrounded by many projects on the property, I knew the property is where I want most of my energy to be for the next several years. The van deserves to be used, loved, and driven.
The money invested, upkeep, and the repairs made for both van and boat all came out to an economic loss. But I've never been a fan of quantitive data points and this van made a substantial qualitative mark on my life beyond any metric or model of valuation. I was never immune to the self doubt and the thousands of excuses before I set out on a trip, be it were too dangerous, too hot, too cold, too stupid, I was too busy, not enough money, not enough time, got work, or there was no prospect of financial return…. There was always that voice in my reasoning brain that warned me of these things, although there was also another more powerful and calming voice that is far more difficult to articulate. It came not from the mind but from a deeper area maybe the heart. It mostly just said; be patient, let it go, the why is not yet for you to understand, and trust in yourself. With the van free from our driveway a new parking space has opened. New opportunity, new potential, unknown journeys, future destinations, a chapter in the story to be written, and most of all letting the process patiently play itself out….